For the Radical Right, Obama victory brings fury and fear
I can't help but laugh at this, even if it is scary that these people exist.
The parts I'm laughing at? These:
"calling to calls for a new Southern secession,
mass emigration to Europe
, or even the break-up of the United States"
"If you can immigrate to Europe you start making plans"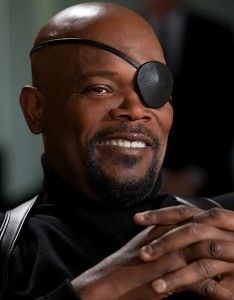 Dear members of the Radical Right, let me give you a few facts about Europe.
- pretty much every country over here recognizes same sex marriage, and allows same sex couples to adopt
- a lot of our countries have universal health care. Britain and Germany even have state-mandated and supported universal health care.
- most countries have legal abortion which is even paid for by the various health care systems
- poor people are supported by the state via various benefit systems
- we have a shitton of openly atheist people, some of them holding public office
- we also have a shitton of muslims, some of which also hold public office. COLORED PEOPLE EVERYWHERE.
- for the white supremacists with neonazi affiliations: stay away from Germany. Unless you want to get arrested. Yes, we arrest people for that kind of shit. We also arrest holocaust deniers.
- do I even have to mention Sweden? Or the Netherlands? Really, those countries are pretty much your version of hell. SOCIALISM. SOCIALISM EVERYWHERE.
- while we're on that subject: business is much more regulated over here. Say bye-bye to your ideas of uninhibited capitalism.
- taxes. We have them. Often a lot higher than in the US. They support such things as health care, social security, free kindergardens and public schools that are actually pretty ok, and other such socialist stuff
- we have unions. Often very powerful ones. They see to it that overtime is paid, workers get raises and have rights that protect them from the worst etc. Also, once again, don't move to Germany. You wouldn't believe the power the unions have here. Also, 25+ days of paid vacation, bitches.
- no death penalty
- really strict gun laws in most countries. Say bye-bye to your private arsenal of killing machines. Oh, and you're not allowed to shoot people just because they're on your property. Or being black and looking suspicious.
PS: moving to Australia and Canada is also a bad move. But well, this kind of shit shows me that the Radical Right is mostly comprised of utter morons without any kind of education beyond the borders of their hate-filled little world.